I don't visit the Malaysian Bird Forum all that often nowadays and I missed the post below dated 30 September 2008 when it was posted by Andy Doan. I came across it 2 days ago and wrote to Andy for permission to publish it on my blog. He kindly agreed, so here is the post:
Re: "Shamas From Vietnam"
by NDoan.
News from Vietnam:
Yesterday, I had a long talk with one of my friends over in Vietnam. Hadn't talk with him for months now! This particular friend knows a lot about birds.........he had been doing business.......dealing birds for quite a long time. He told me that currently..........shama of average quality tails of 25 cm + or around 10 inches will set you back about US$2,000.00 or more.....and there's not many around. He said that.....that particular shama about 6 months back was only about US$500.00 only....but with price and demand, owners can pretty much name their price. Price is pretty much for birds around HCMC........elsewhere might be a little less........but quite difficult to locate. I for one............and this is my opinion.........have always told friends and people I know if they like something or a certain bird and the asking price at the time might be high.............to get it anyway. Don't wait....because good quality birds don't come cheap.....while you debate over whether to get it or not, someone else has already bought it........and you will feel regretful......but it's too late. Many people I know.............had this happen to them all the time. I believe in this saying "good things don't come cheap and it's not always available". I believe you pretty much get what you pay for......unless you're extremely lucky!!!!!!!
Before we hang up............he told me that there is a wild caught male shama.....somewhat tame now, tails of 28 cm or more...........owner's asking price is US$5,000.00 ...........but not sure even if you offer that particular price that the owner will sell it. My friend said...........there is no guarantee if this bird will turn out to be of good quality because its not proven yet. All its got right now is long tails only!
Last night I received this email from Andy:
......... Now to share something else with you too David! For a couple of weeks now I've been curious to know where the longest tails shama currently are in Vietnam. There was a rumor of one in central Vietnam. I was only curious ………didn't intend to buy it whatsoever. From what I was told, the bird had tails of 30 cm plus… with a price of about US$5,000.00 or more.
I told my friends in Vietnam to look into it and if at all possible to provide me with pictures and video of it because for that asking price they should provide everything about that shama before an offer can be expected to be made. Last Sunday I got 5 pix of it………. I was also told the video is on its way but they have problems downloading it. Anyway, to my surprise those pix are of Ballet Dancer pairing video on your website. The pix were of bad quality………. They literally took it off the computer screen. Lucky for me………, I am very aware of most of your birds' pix and videos therefore, I recognized it right away. You see David………..there are unscrupulous sellers everywhere trying to sell birds they don't even have.
22nd October 2008
Hi Andy,
.... There are alot of unscrupulous people around. There was a person who posted a photo of one of my birds on a local forum and claimed that it was his. He removed the post after I sent an email. Then there is the birdshop that had the well-known photo of Ballet Dancer below in his shop window: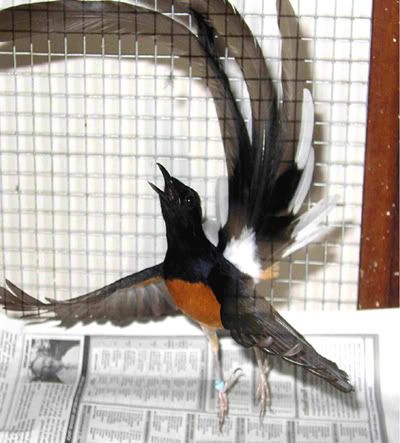 My friend recognised the photo but the shop owner insisted that the bird belonged to his friend who was using it as a stud for his successful breeding program. There are also sellers of shamas in parts of Malaysia that I have never been to who claim to know me well and to have sold long-tailed shamas to me.
As you have noted, shamas with long tails in the wild are a rarity and people who are offered such birds should take care that they are not being defrauded.
Best regards,
Update 23 October 2008
I received the following email last night from Andy:
Hello David,
Just thought I share with you those pix I got from those unscrupulous sellers trying to make a quick buck.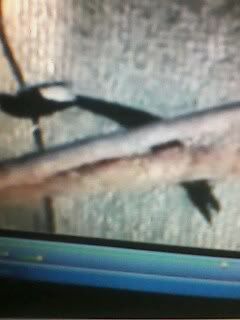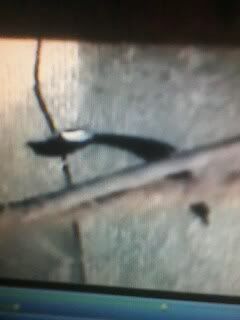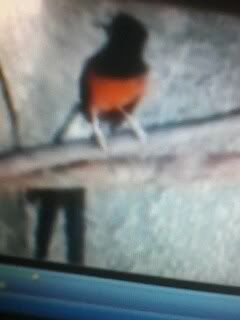 [To see the video from where the above photos were taken, go to shama.com.sg, then click on "Gallery", then Videos. From the list of videos, click on "Ballet Dancer Pair".]