Photos taken over the weekend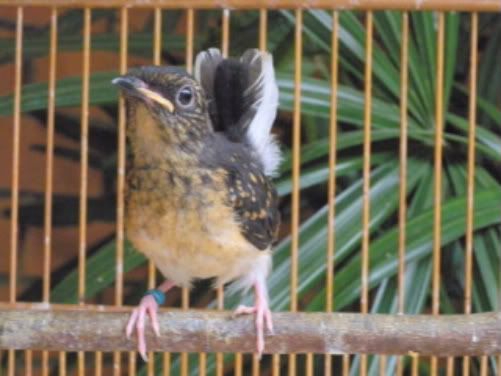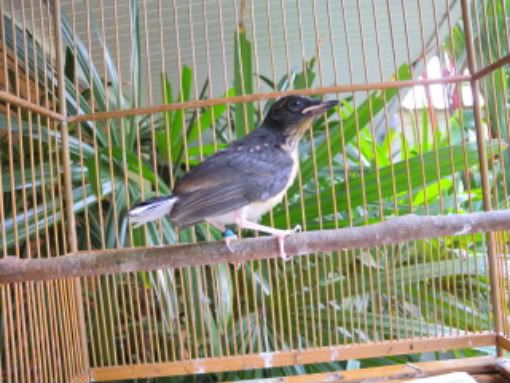 Internet Fraud
Buyers of shamas should beware of purchasing based on what they see on the internet. Make a Google search of "jual murai lomba" (selling competition shama). Click on the video at the top of the page and you will see a recording of a shama that is being offered for sale by someone in Indonesia. The seller claims that the bird is a Medan shama that is super ready for competition.
Actually, the video is my recording of Skyhawk that was copied from the internet. Needless to say, the person offering the shama for sale is in no position to sell the bird and any money that is sent will result in disappointment.
My new shama
Yesterday, I bought the male shama below. I was with Alan in the morning when he mentioned that the bird was available for sale. I always like to view shamas that are for sale and I went with Allen to see it.
It was undergoing the molt from juvenile to adult plumage. Its body had completed the change but the tails had a long way to grow still as they were only about 4".
I estimated the age of the bird at 6 to 7 months. I liked its character and structure but unless the primary tails exceed at least 9" when fully grown, I would not want to use it as breeding stock. I decided to take a chance and acquired it.